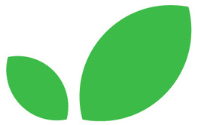 What Our Customers Say About Us
I have loved my experience with Mint Cleaning! As a busy working mom it is such a gift to have someone pay attention to the details of cleaning my house for me. Mint Cleaning is professional, reliable, quick communication and scheduling. My house is so clean, no detail over looked. I hope you try it, it's so worth it!
Lynnette Shaff
April 19, 2022.
This was my first time hiring anyone to do cleaning. Catherine was prompt and thorough with the estimate walk-through. She helped me feel comfortable and confident with the process. Danielle did a wonderful job. My place looked brighter when I got home. Even my husband was impressed. She also got along great with my dog. I totally recommend this company and I will be using them again.
Terra Jones
March 15, 2022.
I would absolutely recommend Mint Cleaning! I reached out to them regarding a deep clean of a rental property once my tenant moved out. I had used a different company before when the previous tenant moved out and let me tell you- Mint Cleaning far surpassed any cleaning experience I've had before. I walked in and the whole house instantly smelled fresh and clean. They were very detailed oriented- right down to the baseboards, lightbulbs, and refrigerator drawers. Will definitely be using them again in the future!
This cleaning company is amazing! They actually care about your home being clean, and pay great attention to detail. Catherine the owner is professional, communicates really well, and is extremely kind. Can't say enough about their services, I'm thrilled every time they are here, which is every two weeks. We moved here in August the house was not clean, I hired two separate cleaning companies to come and clean…. both were extremely disappointing. The lack of care was evident. Then a friend of mine recommended Mint cleaning. This house has never been cleaner. It is difficult to have a service that is excellent, affordable, and timely Catherine is all of these. Highly recommend her!
Swan Lysgaard
November 16, 2021.
Excellent work with high attention to detail! Very professional and friendly. I highly recommend their service and I will be using them again.
Lori Schenkenberger
September 26, 2021.
Mint cleaning did a fabulous job! My house It's so bright and clean every time! It's so amazing to have your house all clean, in one day, by such quality cleaners!
Brandon Cutcher
May 28, 2021.
Catherine is amazing! She did such an amazing job on our new home. She is very detailed, professional and kind. We will definitely be using Mint Cleaning again in the future! If you need a cleaning done, use her!
Kristen Buchanan
May 28, 2021.
I highly highly recommend Mint Cleaning! They have been cleaning our home every other week for almost a year and we could not be happier. They are very professional with a high value for excellence! We try and keep a low toxin home with all of our products and they accommodate that with any cleaning product used in our home. Very thankful to have found Catherine and Mint Cleaning!
Sarah Sperber
May 24, 2021.
Incredible service! Catherine takes such good care of our home and is so thorough in her cleaning and her business.