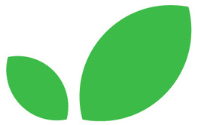 Your Cleaning Rates:  Pricing is determined at the time of the estimate and is based on the SF of your home and the information you provide.
Initial cleaning price- If we get to the home to clean and it is going to take longer to complete than anticipated, we will inform you and you will have the option to either add additional hours at our normal hourly rate or provide a list of priorities that can be completed in the time we have scheduled.
Recurring price- Our recurring cleanings are a flat rate - meaning you are charged the same each visit. If we find we are going over or under the time you are paying for we will let you know and adjust the price and time accordingly after speaking with you.
Rate Increases: We evaluate rates annually and will give you plenty of advanced notice if your rates will be changing.
Preparation For Your Cleaning: Please pick-up as much as possible before your cleaner arrives. Pick up and put away toys, clothing and trash. Also, it helps for you to declutter surfaces as much as possible. This will allow us to focus more on "cleaning" rather than "tidying."
The Best Setting: The ideal cleaning situation is when no one is home.  Since this is not always possible, please eliminate as many distractions as possible so our cleaner can work uninterrupted.
Those you love: We do our best to work safely but we recommend that children are out of the area where we are cleaning. We love your pets! But please secure any pets that may get overanxious or stressed or show even the slightest aggression. Please know that we do not clean up after sick pets or clean up pet accidents.
Cleaning Is Not Restoration: We strive for consistency and attention to detail, not perfection because it's unrealistic. For example, your faucet area has been subject to years of hard water and has turned the metal green. We cannot reverse chemical reactions. The same is true for mold that has built up behind your bathroom caulking. We are more than happy however to refer you to a service professional who has this niche focus.
Your Feedback: We need your feedback and input on your overall experience and the quality you are receiving so that we may address issues that are important to you. We take great pride in our work and will address and/or correct any issue we are made aware of.
Quality Control: Mint Cleaning takes great pride in providing consistent quality service. One of the ways we ensure this is consistent standards and regular quality inspections. If your cleaner is going to be inspected, our quality manager will come at the end of the cleaning to inspect her work.
Service Guarantee: We guarantee our cleaning service. If you are not satisfied with your cleaning, please let us know, and we will return quickly to resolve the issue to your satisfaction.
Cancellation/Reschedule: There is a $60 charge for cancellations or reschedules under 48 business hours prior to the appointment. Business hours are Monday – Friday 8 a.m. – 5 p.m.
Unable to Access Property: If we are unable to get into a home to clean because of failure to provide access to the home or if we are turned away at the door, cleaning service will be billed at the full or partial rate.
Payment: Payment is due at the time of service. We accept all forms of payment (cash, checks and major credit cards). Even when paying by cash or check, we require a credit card to be kept on file.
Tipping: is greatly appreciated but not required. Let us know if you'd like to add a tip for your cleaner to your invoice.
Damage: When cleaning it's always possible that we might inadvertently damage a surface. Here's how we handle it.
If we damage something let us know within 48 hours of the cleaning.
We will come and inspect the damage. If it appears to be our cleaner's fault, we will replace or repair it.
Breakage: Accidents are bound to happen and we feel awful when it does.
Sometimes there are "accidents waiting to happen" such as pictures not hung securely, top heavy items with unstable bases, wobbly, tippy objects, or slippery object such as olive oil bottles with loose caps. We cannot take responsibility for these. Please remove unstable, breakables to a place we do not clean (we do not clean inside curios, china cabinets, or clear wet bar shelves)
If we break something we will replace or repair it up to $100.
Please move expensive décor, figurines or glassware valued at over $100 to a location we are not cleaning, or have us skip that area entirely if you do not want to accept that risk.
Breakage must be reported with 48 hours of the cleaning.
Solicitation: We value our employees and pour an enormous amount of time, energy and expense into our screening, hiring, and training process.
Our employees sign a non-compete, non-solicitation agreement when they are hired. They face legal jeopardy if they offer to clean for you "on the side". Please inform the office if your cleaner ever approaches you in this regard.
If you solicitate our employees for private hire, our cleaners are required to report this to our management. If confirmed, we will terminate our relationship and cancel your service.
Mint Cleaning employees are not allowed to engage in a work relationship directly with a customer for one full year after employment termination.
Our policies are designed to help minimize risk and abuse and are not intended to avoid responsibility.
Mint Cleaning will never require a contract with customers, but we do require all new customers to read and acknowledge the above Customer Guidelines in an email back to us.
Please do not hesitate to reach out to us directly if you would like further clarification on any of our policies. Caring for your home is personal to us.  We do it every day with as much care and respect as possible. If we ever fail to meet your expectations, please communicate with us and allow us to make it right which includes coming back to reclean at no charge to you. We never want an issue to go unresolved.
Thank you for your confidence in allowing us to clean your home for you!
Sincerely,
Catherine Tawney
Free House Cleaning: Through our partnership with Cleaning For A Reason, we will provide free house cleaning for any man, woman, or child undergoing treatment for cancer.
Referral: We love referrals and appreciate it when you tell family and friends about our services. Enjoy a free cleaning when you refer someone and they become a biweekly or weekly customer. Thank you for your confidence in us!